RITES OF PASSAGE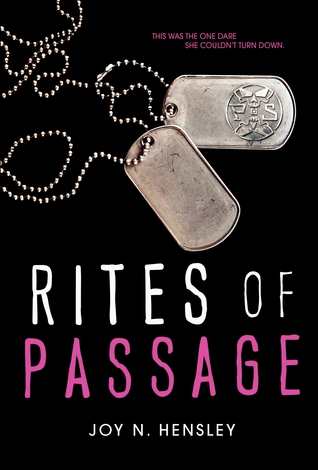 Title:
Rites of Passage
Author:
Joy N. Hensley
(
@joynhensley
)
Published: September 9th, 2014
Series: N/A
Genre: YA contemporary | mystery
POV: 1st person
Pages: 416
Publisher: HarperTeen
Format: Electronic ARC
Source: Edelweiss | Publisher
Rating: The Royal Library, Top Shelf
Sam McKenna's never turned down a dare. And she's not going to start with the last one her brother gave her before he died.

So Sam joins the first-ever class of girls at the prestigious Denmark Military Academy. She's expecting push-ups and long runs, rope climbing and mud-crawling. As a military brat, she can handle an obstacle course just as well as the boys. She's even expecting the hostility she gets from some of the cadets who don't think girls belong there. What she's not expecting is her fiery attraction to her drill sergeant. But dating is strictly forbidden and Sam won't risk her future, or the dare, on something so petty...no matter how much she wants him.

As Sam struggles to prove herself, she discovers that some of the boys don't just want her gone—they will stop at nothing to drive her out. When their petty threats turn to brutal hazing, bleeding into every corner of her life, she realizes they are not acting alone. A decades-old secret society is alive and active… and determined to force her out.

At any cost.

Now time's running short. Sam must decide who she can trust...and choosing the wrong person could have deadly consequences.
Highlights:
While reading, I marveled
many times
about Sam's strength, guts, and sheer will to complete her goals. This is a girl who has such a fierce determination, and I was rooting for her to succeed every step of the way. The obstacles are both physically and mentally brutal, but Sam uses every ounce of mental and physical strength she has to prove that girls are capable of completing this training. the atmosphere of the academy is perfectly written, and the romance surprised me with its slow burn, building into something over time in a truly genuine manner. Hensley builds the tension slowly, raising the stakes until finally finishing with a shocking, action-packed conclusion.
Rites of Passage
is one of those stories that makes you
feel
- anger, joy, and everything in between.
Lowlights: A few times, it did seem to get a little this-is-too-dramatic-and-over-the-top-to-be-true, but I don't care. I was sold by that point. My other lowlight is a spoiler involving her brother (I simply feel he could have been more honest with her, and I'll just leave it at that). Also, while the ending settles some aspects of the story, there are few more that are left open. I sincerely hope there will be a sequel!
THE BODY IN THE WOODS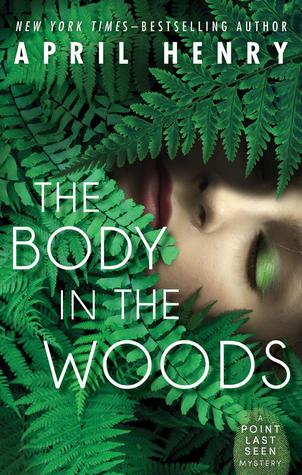 Published: June 2014
Series: Point Last Seen #1
Genre: YA mystery / thriller
POV: 3rd person, switching
Pages: 263
Publisher: Henry Holt & Co (BYR)
Format: Print ARC
Source: Publicist
Rating: The Courtyard
In this new series told from multiple perspectives, teen members of a search and rescue team discover a dead body in the woods.

Alexis, Nick, and Ruby have very different backgrounds: Alexis has spent her life covering for her mom's mental illness, Nick's bravado hides his fear of not being good enough, and Ruby just wants to pursue her eccentric interests in a world that doesn't understand her. When the three teens join Portland County Sheriff's Search and Rescue, they are teamed up to search for a autistic man lost in the woods. What they find instead is a dead body. In a friendship that will be forged in danger, fear, and courage, the three team up to find the girl's killer—before he can strike one of their own.
Highlights:
The Body in the Woods
is a tense mystery that will make you second guess your suspects and eagerly turn the pages to the final reveal. Henry builds tension and suspense nicely, and the short chapters from the killer's POV were incredibly intriguing and disturbing. Henry's descriptions were great, especially with the forest settings.
Lowlights: Third person POV is a hit or a miss with me, and in this case, I feel like it was a miss. I didn't care for the characters, and I only kept reading because I wanted to see if I guessed correctly regarding the killer. Perhaps Henry's writing style isn't for me, because this book didn't have that spark I look for in novels.
AFTER THE END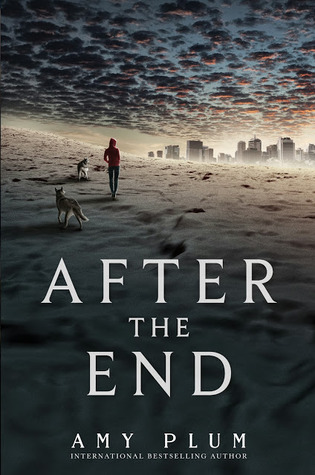 Published: May 2014
Series: After the End #1
Genre: YA sci-fi / dystopia
POV: 1st person, dual, alternating
Pages: 352
Publisher: HarperCollins
Format: eARC
Source: Edelweiss
Rating: The Royal Library, Bottom Shelf
She's searching for answers to her past. They're hunting her to save their future.

World War III has left the world ravaged by nuclear radiation. A lucky few escaped to the Alaskan wilderness. They've survived for the last thirty years by living off the land, being one with nature, and hiding from whoever else might still be out there.

At least, this is what Juneau has been told her entire life.

When Juneau returns from a hunting trip to discover that everyone in her clan has vanished, she sets off to find them. Leaving the boundaries of their land for the very first time, she learns something horrifying: There never was a war. Cities were never destroyed. The world is intact. Everything was a lie.

Now Juneau is adrift in a modern-day world she never knew existed. But while she's trying to find a way to rescue her friends and family, someone else is looking for her. Someone who knows the extraordinary truth about the secrets of her past.
Highlights:
Juneau and Miles are as different as night and day - one is highly intuitive and one with nature, while the other is your typical teenager, making their interactions extremely amusing at times. I found Juneau's point-of-view more intriguing, if only because her background and abilities are more fascinating and creative. The secrets that are revealed didn't disappoint, and I was left curious to see what happens next with these characters.
Lowlights:
The middle of the story lagged a bit. The beginning was fantastic, and the end was interesting, but I grew a bit bored during the chapters between. I kind of wish more of the story had taken place in Alaska, but that's just because I don't read a lot of novels set there.
I received advanced copies of these novels from the publishers in exchange for honest reviews.
This is no way affected my opinion of each novel.