ALA Recap + Books
— Lea (@YABookQueen) June 27, 2015
I was able to drop by San Francisco yesterday for a few hours in order to attend ALA, and it was amazing. I've never been in that part of the city before, so it was insane to see all of the huge buildings up close, and Moscone Center was quite remarkable as well (especially
the Illuminae staircase
)!
I met so many amazing bookish people and people were incredibly nice (except for one random guy, who almost knocked me over in a nearly empty aisle - he apparently had places to be). I'm definitely hoping I'll be able to attend ALA again in the future (or maybe BEA), because it was such fun to be able to fangirl with a bunch of people over books. I got to meet Rae Carson (and be totally awkward around her while she was autographing my ARC. *sighs*) and have so many wonderful bookish discussions.
I picked up some books while I was there - although my father ended up getting a majority of them, because he is apparently a magnet for books / tote-bags. I think I picked up only 9 books, and then he showed up with a bunch of books + bags. For a non-reader, he was surprisingly in his element!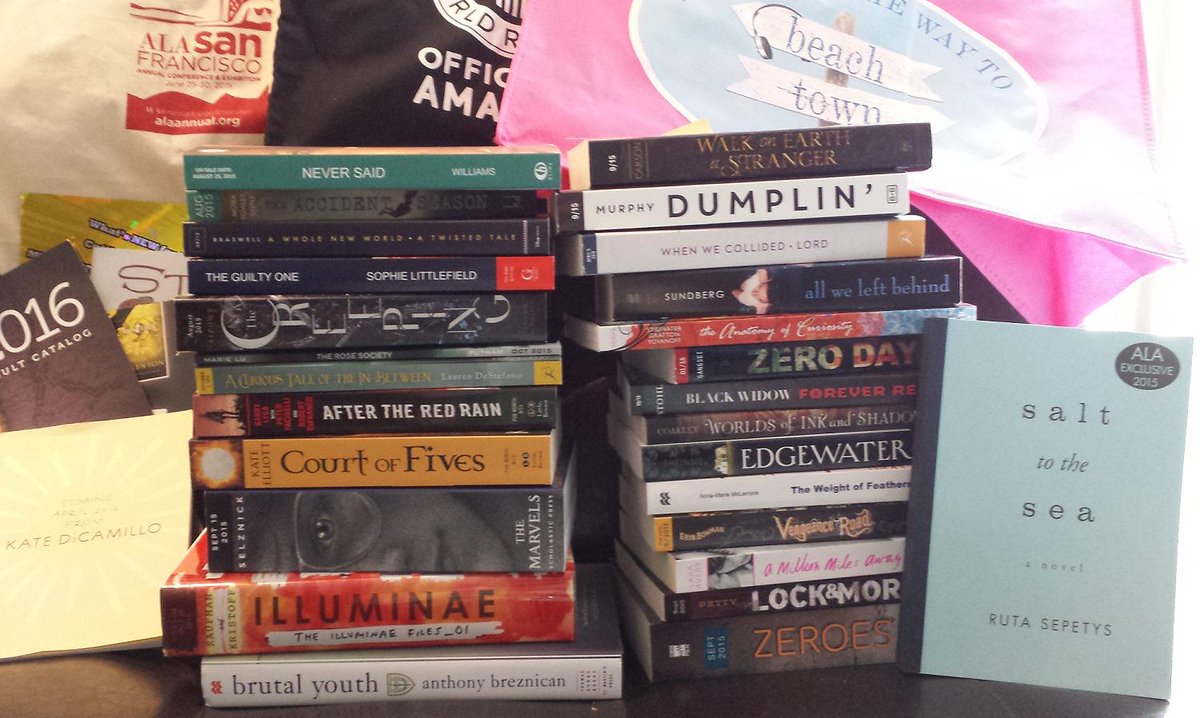 Books for Review
I also received a few great books for review last week!
From HarperCollins
From Macmillan
Six of Crows (!!!!)
+ swag
And that's it for me! Many thanks to the various publishers / representatives for everything.

I'll be hosting a few fun giveaways VERY soon, so check back in for that!
Hope everyone is having a lovely weekend,
-L
This feature is inspired by Pop Culture Junkie's This Week In Books / The Story Siren's In My Mailbox. The Queen's Library is a way for me to feature books that I add to my bookshelves and a place to post my weekly recommendations. This is not a new meme, but merely an adjusted feature that is better suited to my blog and needs.