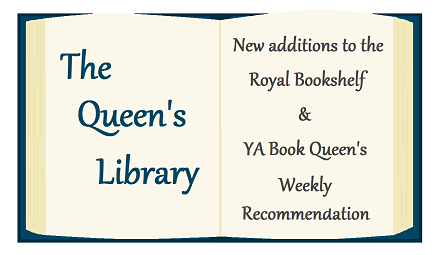 For Review From Edelweiss
STARGLASS
by Phoebe North (!!!!)
THE BITTER KINGDOM
by Rae Carson (!!!!!!)
Purchased for Kindle
BRIDGE
by Jeri Smith-Ready
THE COMPLETE WIZARD OF OZ COLLECTION
by L. Frank Baum
Can't go wrong with a JSR short story, and I figured it was time I read some of Baum's OZ books. I'm still happy and shocked that I was accepted to read two incredible books on Edelweiss! Many thanks to HarperCollins, Simon & Schuster, and Edelweiss for the review eARC's. I'm very excited to read both of them!
What books did you receive this week?

The feature is inspired by Pop Culture Junkie's This Week In Books, The Story Siren's In My Mailbox, and Mailbox Monday. The Queen's Library is a way for me to feature books that I add to my bookshelves and a place to post my weekly recommendations. This is not a new meme, but merely an adjusted feature that is better suited to my blog and needs.