***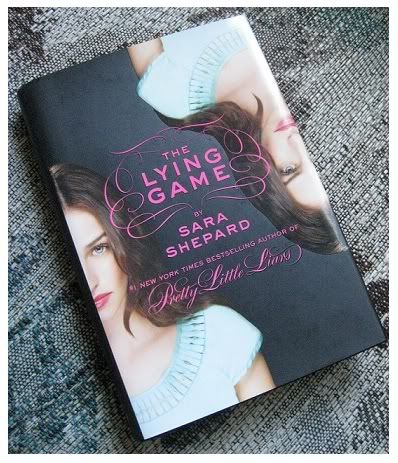 I received a surprise package from ABC Family recently, and inside I found a copy of Sara Shepard's The Lying Game
! But this copy is a bit different than your average bookstore copy...
Throughout many of the chapter titles, certain letters were underlined in red pen. I went through, wrote down all the underlined letters (I wish all books had fun little hints like this!), and ended up with six words: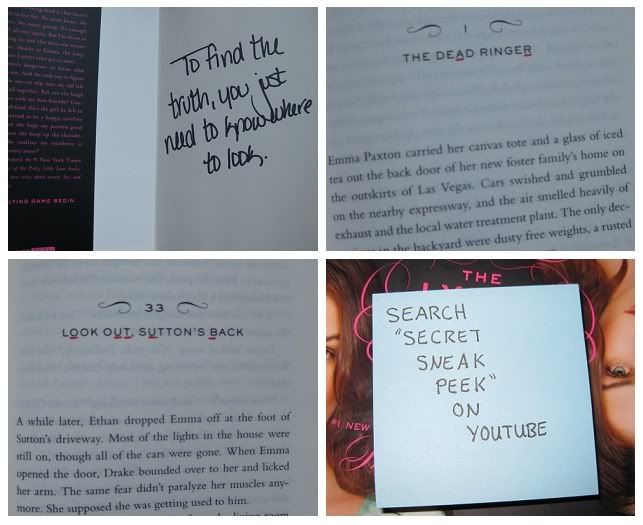 I searched for the words "Secret Sneak Peek" (plus "Lying Game" to make it a quicker search), and it led me to a video clip of the upcoming TV series version of The Lying Game. Watch and enjoy!
Anyone else excited for this show? I can't wait to see how The Lying Game compares to the book...but seeing how well ABC Family is doing with Pretty Little Liars, I don't think I need to worry at all - it is bound to be awesome! ;)